HP's new Powerup Backpack may look like a standard backpack, but this thing can recharge a full-size laptop thanks to a massive 22,400mAh battery. With that much juice you could recharge your smartphone 10 times. The canvas bag features ventilated pockets and heat sensor monitors and regulators to keep it from getting too hot.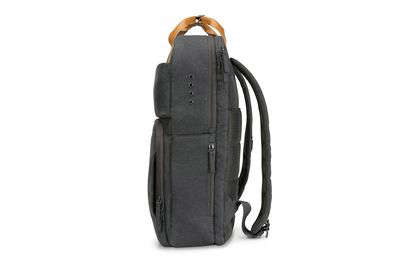 FAA regulations state that any battery over 100 watt-hours is prohibited in checked or carry-on luggage, but exceptions can be made "with airline approval." The battery in the HP Powerup Backpack is rated at 84 watt-hours, so there shouldn't be any issues. As the owner of a suitcase with a built-in battery, however, I can tell you different countries have different rules when it comes to high-capacity batteries, and it can raise some time-consuming issues.
While flying internationally with the bag may not be an issue for everyone, it's definitely something to consider if you're planning on dropping $200 on a backpack. The HP Powerup Backpack will be available on October 1st, and is available for preorder on Amazon today.